Freemans Reach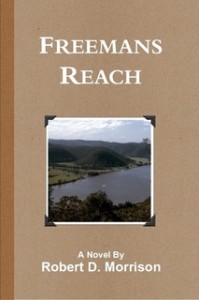 Paperback
Price: $10.72
Perfect-bound paperback
Delivered to your door
eBook
Price: Free
PDF format (suitable for e-readers)
A brother and sister are raised by their manic uncle in virtual isolation in an old house on the Hawkesbury River.
Escaping to the city, the pair find a new life together. But with her developing interest in the occult, Isabeau seeks to use magic to become the mother to a reborn Egyptian god.
As events spiral out of control they find themselves plunged into a life-and-death struggle with the Demon of Chaos, Seth.
Freemans Reach is an exciting and unusual love story entwined with mystery and ancient religious beliefs.