Bio
Robert Daniel Morrison was the fifth generation of his family to be born in Sydney. Even in childhood, Robert was a voluminous reader with a strong interest in writing.
A teenager when he began writing, Morrison had a number of poems and short stories published while still in his twenties. His first three unpublished novels were written by the time he'd reached thirty. By then he was involved in journalism and spent several years abroad. Returning to Australia in 1970, he became a court reporter for the ABC and wrote a number of one-act plays. Two of them, The Nightwatchman and Liberated, were performed in Sydney.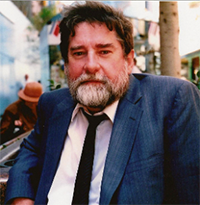 In 1993, Morrison retired journalism to concentrate on creative writing. His first novel for young adults, The Secret Sandwich, was short-listed for children's book award and received high critical approval. A reviewer writing for The Australian Book Review said the novel left him "looking forward to more from this perceptive and skilful new writer". Hamilton brought out Robert's next novel, Javta's Ghost, in 1994.
From this point, Morrison focussed on literature for adults. In 2010 he published Freemans Reach, which he considered a high water mark in his writing career, and his most significant achievement to date. He later published Penshaft, a story inspired by his years as working as a reporter in the New South Wales Supreme Court.
Robert D. Morrison passed away in 2016 in Summer Hill, Sydney.