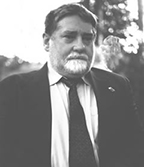 Welcome to the official website of author and playwright Robert D. Morrison.
Robert was a prolific writer based in Sydney, Australia. He published books for teenagers and adults (including The Secret Sandwich, which was nominated for the Australian Multicultural Children's Book Award).
In Robert's writing the idea at the centre of his narrative is paramount and its exploration is the purpose of the story. He had a passionate interest in classical literature and poetry, such as sonnets.
"Morrison employs an unswerving attention to narrative and pace, constructing scenes with cinematic discipline. Clever use of foreshadowing, varied perspective and character tensions amount to a thoroughly enjoyable read. With its filmic qualities, Last Journey reads like a screenplay where Cocoon meets Death Wish."
— Ben Zipper, Australian Book Review